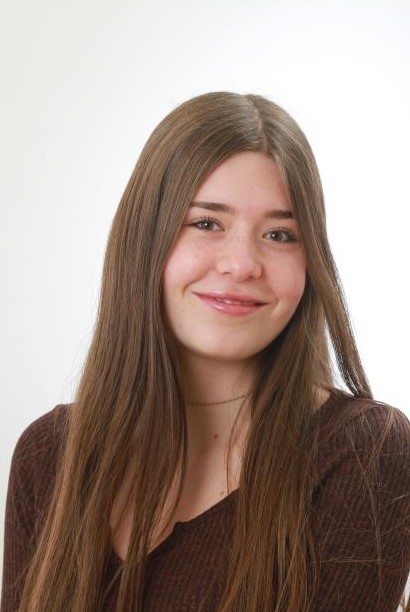 About Me
Name: Sophie K
Age: 18
Country of origin: Germany
Driver's license: Full
Driver's license obtained on: October 2022
Earliest arrival date: January 2023
Length of placement: 10 months
Willing to arrive earlier
Willing to consider a longer placements
Childcare experience: Babysitting, Babysitting siblings, tutoring children
Experience with children: Experienced with children 2 years and older Willing to care for children 2 years and older
Other qualifications: Speaks French
Hobbies: Travel, Baking, Cooking, Reading, Fitness, Running, Hiking
Willing to:
Stay with single Host Mom
Stay with single Host Dad
Stay with same-sex couples female
Stay with same-sex couples male
Stay with French-speaking families
Stay with pets - cats
Stay with pets- dogs
Stay with other pets ie reptiles, spiders, rodents
Prepare meat-based meals for the family (if vegan/vegetarian)
Care for children with special needs
Message to the host family
"I always knew that I wanted to go abroad after my graduation and when I saw pictures and videos of Canada, I decided that I wanted to spend my Au Pair year there. I am looking forward exploring the country, seeing fascinating landscapes and getting to know a new culture and people. Since I like spending time with kids, I knew very soon, that I wanted to go abroad as an Au Pair. Besides, as I have four younger siblings, I already have a lot of experience with children. So taking care of and dealing with children won't be anything new to me. In addition, I am convinced that living in a host- family is the best way to get to know a new culture and to improve my language skills as I will take part of the everyday life of my new family."
Additional Notes
Willing to arrive after Christmas.