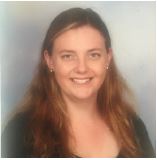 About Me
Name: Jessica L
Age: 27
Country of origin: New Zealand
Driver's license: Full
Driver's license obtained on: January 2014
Earliest arrival date: March 2023
Length of placement: 6 months
Childcare experience: Babysitting; Teacher
Experience with children: Experienced with children of all ages Willing to care for children 3 years and older
Other qualifications:
Hobbies: I love reading and writing! I do a lot of walking and love exploring new locations. I love dog s (especially pugs!) but unfortunately do not have one. Due to my love of pug s I do have a lot of pug stuff around my house. I am really knitted into my church and do a lot of volunteer work; I run the Sunday school program, work in the cafe and occasionally am the MC. I also collect art and really enjoy being creative. I have a love of listening to a wide range of music and I play the keyboard.
Willing to:
Stay with same-sex couples female
Stay with same-sex couples male
Stay with pets - cats
Stay with pets- dogs
Stay with a host family that smokes
Message to the host family
"I knew I wanted to take a break from teaching for a little while, however I still wanted to work with children in some way. I also wanted to see more of the world and so an Au Pair job ticked both of those boxes. Working with children is a passion of mine and I didn't want to give it up all together. I hope to find a family that will welcome me into their family and know that I will love and care for their children as much as they do. Also a family who will keep me safe in another country."


Additional Notes
Available 31st March 2023 to 14th August 2023.