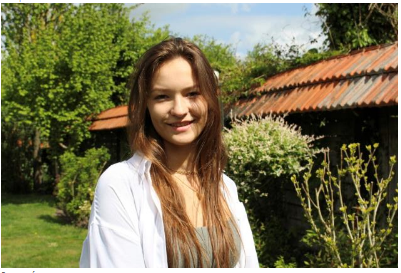 About Me
Name: Janien R
Age: 19
Country of origin: Germany
Driver's license: Full
Driver's license obtained on: January 2021
Earliest arrival date: August 2020
Length of placement: 10 months
Willing to consider a longer placements
Childcare experience: Babysitting, youth church group, practical training
Experience with children: Experienced with children 1 year and older Willing to care for children 1 year and older
Other qualifications:
Hobbies: Travel, Voluntary work, Drawing, Cooking, Photography, played a little bit keyboard, listening to music and podcasts, Fitness, Running, Skiing
Willing to:
Stay with single Host Mom
Stay with single Host Dad
Stay with same-sex couples female
Stay with same-sex couples male
Stay with French-speaking families
Stay with pets - cats
Stay with pets- dogs
Stay with other pets ie reptiles, spiders, rodents
Stay with a host family that smokes
Prepare meat-based meals for the family (if vegan/vegetarian)
Message to the host family
"To see something completely different and to face new challenges for me a year abroad is the best option. Because I really enjoy spending time with children I decided to do the Au-Pair program. I like to see how children see the world, how imaginative they are and how they develop. Moreover, I assume that I can improve my language skills easily while working with children because kids are mostly helpful and patient with you. Furthermore, you get to know a different way of living together and it allows you to explore a new culture and country."
Additional Notes
- Willing to consider a longer placement - Must return by September, 2023