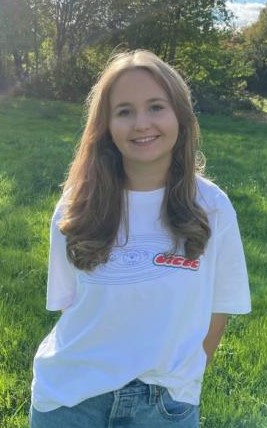 About Me
Name: Hannah T
Age: 18
Country of origin: Germany
Driver's license: Full
Driver's license obtained on: April 2022
Earliest arrival date: August 2023
Length of placement: 12 months
Childcare experience: Coaching sports for kids, summer activity camps, practical training in childcare and related subjects
Experience with children: Experienced with children 2 years and older Willing to care for children 1 year and older
Other qualifications:
Hobbies: Travel, Voluntary work, Baking, Drawing, Cooking, Reading, I love to sew my own clothing, Dance
Willing to:
Stay with single Host Mom
Stay with single Host Dad
Stay with same-sex couples female
Stay with same-sex couples male
Stay with pets - cats
Stay with pets- dogs
Stay with other pets ie reptiles, spiders, rodents
Prepare meat-based meals for the family (if vegan/vegetarian)
Message to the host family
"In my time as a dancing coach, I realized that I really enjoy working with children. Additionally, I dream of taking a gap year after graduation to explore Canada and its culture. But on the other hand, I also like to know a familiar environment around me. To live with a host family gives me security and also the opportunity to get to know their culture at first hand. That is why I came to the conclusion that the au pair program fits very well with me."
Additional Notes
-Hannah has Fructose Intolerance and was diagnosed with Crohn's disease. She is well medicated and it does not affect her daily life. -Vegetarian, doesn't know how to cook or prepare meat but is willing to learn.